Participants
Filmmaker Crystal Kayiza
Artist-in-Residence ~ Spring 2021
In partnership with Sean Weiner, Director of  Creative Culture
Crystal Kayiza was raised in Oklahoma and is now a Brooklyn-based filmmaker. As a director, her work reimagines the aesthetics used to tell stories about Black folks across generations and landscapes. Named one of Filmmaker Magazine's "25 New Faces of Independent Film," she is a recipient of the Sundance Ignite Fellowship, Jacob Burns Film Center Woman Filmmaker Fellowship, Points North Institute North Star Fellowship and Sisters in Cinema Documentary Fellowship. Her film, Edgecombe, was an official selection of the 2019 Sundance Film Festival where it was acquired for distribution by PBS.
Her most recent film, See You Next Time, was an official selection of the 2020 Sundance Film Festival and was released by the New Yorker. 
Her short narrative film, Rest Stop, was the winner of the 2020 Tribeca CHANEL Through Her Lens program grant. Crystal received a Heartland Emmy Award in 2012 for her film All That Remains, which profiles Boley, Oklahoma, one of the nation's last all-black towns. She is currently in pre-production on her first non-fiction feature film, which recently received the 2021 Creative Capital Award.

Filmmaker Jalena Keane-Lee
Artist-in-Residence ~ Spring 2021
In partnership with Sean Weiner, Director of  Creative Culture
Jalena Keane-Lee is a filmmaker who explores intergenerational trauma and healing through an intersectional lens. Jalena's work subverts traditional narratives about the female, Asian American Pacific Islander experience. Sheʻs currently directing her first feature length film, Standing Above the Clouds which follows Native Hawaiian mother daughter activists. Her short film by the same name screened at over 30 film festivals, won best short documentary at LA Asian Pacific Film Festival and Special Jury Mention from the Center for Asian American Media, and is playing on the Criterion Collection.
Jalena co-founded Breaktide Productions, an all women of color production company that has won two Cannes Lion awards for branded content. She's produced commercial series for Nike and Facebook, and won Tribeca Through Her Lens 2020. Her work has been supported by AAJA, NeXt Doc, Jacob Burns Film Center, Pacific Islanders in Communication, Nia Tero, CNN Films, and Points North Institute.


PRODUCER & MENTOR BRUNI BURRES
Artist-in-Residence ~ Spring 2021
In partnership with Close Up ~ A cinematic initiative for
non-fiction filmmakers.
For over 25 years, Burres has been a passionate leader, media educator and producer at the intersection of arts, culture and human rights & social justice. She is a Senior Consultant for Sundance Institute's Documentary Film Program, and a founding partner and tutor for Close-Up, an international co-production initiative for emerging Middle East and North African filmmakers. Burres is an advisor with Doc Society's Good Pitch, and from 1991 to 2008 was the director of the Human Rights Watch Film Festival, which she also cofounded. Bruni is the co-writer and associate producer of Beyond My Grandfather Allende, which won best documentary at the 2015 Cannes Film Festival, and cowriter and producer of Whose Country? by Mohamed Siam, which had its USA premiere at the 2016 New York Film Festival.

MUSICIAN DAVID PULKINGHAM
Artist-in-Residence ~ Winter 2021
David Pulkingham is an internationally renowned guitarist, recording artist and performer, known for his abilities in numerous styles, including classical, Flamenco, Brazilian, rock 'n' roll and jazz.
From 2002 until 2012 David toured internationally with the famed Texas troubadour Alejandro Escovedo, and served as his orchestra's music director. He has performed on many international stages such as Carnegie Hall, and has performed with icons including Bruce Springsteen, Joan Baez, Robert Plant and Patty Griffin.
In 2011 he released a solo instrumental album entitled "David Pulkingham Plays Guitar." In 2012 he released a 5 song EP of originals called "David Pulkingham Plays Guitar and Sings" and in 2014 he released a third volume of "David Pulkingham Plays Guitar", and will soon release a full album of originals. David currently tours with Patty Griffin and plays internationally under his own name.

Paul Sturtz & Polina Malikin
Artists-in-Residence ~ Winter 2021
In partnership with Upstate Films, a non-profit, member-supported arts organization presenting the best in world & independent cinema in the Hudson Valley since 1972.
Paul Sturtz is the new co-director of Upstate Films in Rhinebeck with Jason Silverman. He co-founded the Ragtag Film Society in Columbia, Missouri in 1997 with David Wilson, and between 2000-2017 worked as the head programmer at Ragtag Cinema. In 2004 they co-founded the True/False Film Fest, a nonfiction festival, with Paul then serving a 16-year run as co-director. Paul served on Columbia City Council between 2008-2011, and received an honorary doctorate from the University of Missouri in 2017 for his contributions as a social entrepreneur and his positive impact on local and regional culture. His short documentary Dear Valued Guests premiered in 2013 and played at a dozen festivals around the world. Paul was selected in the inaugural "Indiewire Influencers" list, described as "visionaries changing the course of film."
Polina is an artist, writer, teacher, and community organizer whose varied projects are motivated by a vision of regenerative ecology, peace, and transformative justice. She has traveled nationally and internationally to work as a filmmaker, humanitarian aid worker, and teacher. Before moving back to New York, Polina founded and ran a forest school in Columbia, Missouri; created a community art space in Milwaukee, Wisconsin; and was a member of a feminist art collective and started a community garden in Providence, Rhode Island. She has also taught art and film at Brown University, University of Wisconsin, and Stephens College. She helped start the Citizen Jane Film Festival and directed the Education program at the True/False Film Fest and Ragtag Cinema.

Musician Helen Ballentine & Producer Noah Weinman
Artists-in-Residence ~ Autumn 2020
Ballentine has been playing music for most of her life — piano from age five, guitar since high school — but her songwriting didn't emerge until later. After moving from her home in upstate New York to Los Angeles to study studio art in college, Ballentine was working full-time at a Los Angeles gallery, poised to continue onto the trajectory of visual art she had been on since she was a teenager. Instead, it didn't feel right, and she quit. Suddenly faced with a peculiar freedom, Ballentine decided, somehow both confidently and tentatively, to seriously pursue music for the first time. While nannying on the side to make ends meet, she wrote "Places/Plans," her first song for Skullcrusher, a little over a year ago.
Despite her extensive background in visual arts, Ballentine suddenly found songwriting to be the best avenue for her artistic visions, an easy way for her to organically discover what it is she was trying to say. 'Skullcrusher is, by all accounts, an exploration of the ways you become yourself when you aren't looking – and how that feels once you start paying attention.'

FILMMAKERS SIMON LIU & RACHAEL LAWE 
Artists-in-Residence ~ Autumn 2020
In partnership with Vic Brooks, Senior Curator, Time-Based Visual Art at EMPAC, Rensselaer Polytechnic Institute
Simon Liu is a film artist whose work centers on building a lyrical catalogue of the rapidly evolving inner and outer landscapes of his place of origin in Hong Kong through alternative documentary forms, abstract diary films, multi-channel video installations and 16mm projection performances. Liu's work has been presented at film festivals and institutions globally including the New York Film Festival, International Film Festival Rotterdam: Tiger Short Competition, Toronto International Film Festival: Wavelengths, Sundance Film Festival, New Directors/New Films at MoMA & Film at Lincoln Center, BFI London Film Festival, M+ Museum, Tai Kwun Contemporary, Cinéma du Réel, Sheffield Doc/Fest, Light Industry, and "Dreamlands: Expanded" with the Whitney Museum of American Art & Microscope Gallery. An upcoming solo-presentation of Liu's films and performances will take place at the Museum of Modern Art in New York as part of their ongoing Modern Mondays series. Liu is a 2019 Jerome Hill Artist Fellow, a teacher at the Cooper Union School of Art, and a member of Negativeland; an artist-run analogue film lab in Brooklyn. Liu is currently editing his first feature film, Staffordshire Hoard.
Rachael Lawe holds a Bachelor's & Master's degree in Art History from the Courtauld Institute of Art, London, U.K. (2005). After graduation she became Director & Curator of FRED, an art gallery based in London U.K. & Leipzig, Germany. Following a move to New York in 2009, she served as the Founding Director of the International Collage Center, an educational arts nonprofit with a lending and research collection. In 2013 she joined the Decorative Arts and Design team at Tiffany & Co. Between 2016 and 2017 she curated three exhibitions with artist collective Regina Rex. From 2017 she has worked in Interior Design focusing on residential projects, and is an active participant in female focused curatorial groups in New York and continues to independently curate arts programs. Since 2017 she has produced and collaborated on several short films with filmmaker Simon Liu which premiered at the Sundance Film Festival, International Film Festival Rotterdam, Toronto International Film Festival, and the New York Film Festival. They are now working together on their first feature film. 

ALISA ALI, Producer and DJ at WFUV.ORG 
Artist-in-Residence ~ Summer 2020
Prior to her DJ shifts on WFUV, Alisa spent years as a host on "The Alternate Side" channel, riding the cutting edge of new music and playing her old faves. Alisa does a lot of her work behind the scenes too, as producer many of the FUV Live sessions and live broadcasts. She also collaborates with NPR Music on various projects, most recently including their Turning the Tables project, where they recast the popular music canon with a closer eye on female artists.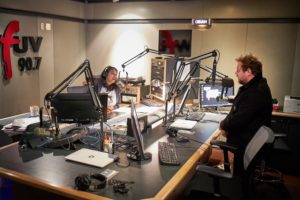 Read more about Alisa and hear her middays, 10 a.m. to 2 p.m., on WFUV.org or at 90.7 FM

PHOTOGRAPHER SHEDRICK PELT
Artist-in-Residence ~ Summer 2020
Shedrick Pelt is an editorial, live-event and commercial photographer. He specializes in documentary, music, product and portrait photography with a style driven by an urge to be the fly on the wall, capturing an experience without disrupting the nature of the moment. Based in Washington D.C., Shedrick works worldwide while keeping strong ties to the local community in his hometown of Huntsville, Alabama, and his adopted home of NYC.
Spring 2020 Filmmaker Residencies have been developed in partnership with Sean Weiner, Director of Programs, Media Arts Lab and Creative Culture at the Jacob Burns Film Center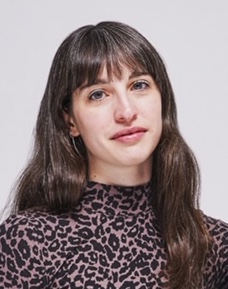 FILMMAKER EMILY ANN HOFFMAN 
Artist-in-Residence ~ Spring 2020
Emily Ann Hoffman is an award winning animator, filmmaker, and artist. Her films have screened at Sundance, SXSW, Slamdance and more. She has been awarded fellowships and residencies with the New York Film Festival Artist Academy, the Sundance Institute, the Jacob Burns Film Center and Mighty Oak animation studio. As a fine artist, her work is represented by Spacey Studios and has been featured on Architectural Digest, Fast Company, and more. She has a BFA from the Rhode Island School of Design. Her work explores female sexuality, body, and vulnerability through a comedic lens.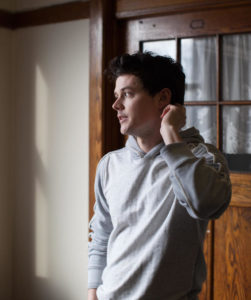 FILMMAKER MATTHEW PUCCINI 
Artist-in-Residence ~ Spring 2020
Matthew grew up in the San Francisco Bay Area and lives in Brooklyn. His short film Dirty had its World Premiere at the 2020 Sundance Film Festival and was an official selection of the 2020 SXSW Film Festival, where it received a Special Jury Award for Acting. His short film Lavender premiered at the 2019 Sundance Film Festival, where it was acquired by Searchlight Pictures for an Oscar-qualifying theatrical run, and was nominated for Vimeo's Best Drama of 2019. His previous short film The Mess He Made premiered at SXSW in 2017 and was a finalist for the Iris Prize.
Matthew is a 2018 Sundance Ignite Fellow, a member of the 2017 New York Film Festival Artist Academy, a recipient of the Richie Jackson Artist Fellowship and a Creative Culture Fellow at the Jacob Burns Film Center. He was selected as one of Filmmaker Magazine's 2019 25 New Faces of Independent Film and as one of Indiewire's 25 LGBTQ Filmmakers On The Rise. He is currently developing his first feature film.
FILMMAKER ADAM MEEKS ~ Spring 2020 Resident
Adam Meeks is a Brooklyn-based filmmaker and graduate of NYU's Tisch School of the Arts. His last short film Union County premiered in competition at the 70th Berlinale, and has continued on to screen at the Champs-Élysées Film Festival, Palm Springs International ShortFest, Maryland Film Festival, and numerous others. His work frequently examines rural and peripheral American communities, and aims to exist within the intersection of documentary and narrative processes. He is a 2019 Jacob Burns Emerging Artist Fellow and a Yaddo Residency recipient. He currently works as a video producer at Jazz at Lincoln Center. 
Silver Sun Artist Resident Noah Souder-Russo ~ February 2020
Noah is a native New Yorker, a dj, producer, and educational rapper who collaborates with visual artists, dancers and musicians. He is currently working on a music project with a visual component. See and hear more at http://www.iamnsr.com/ and https://soundcloud.com/iamnsr/tracks.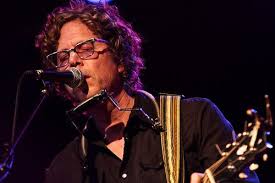 Gary Louris is an American guitarist, singer, and songwriter of alternative country and pop music. He was a founding member of the Minneapolis-based band the Jayhawks and their principal songwriter and vocalist. See their brilliant 2016 NPR Tiny Desk Concert and follow Gary's music at https://www.highroadtouring.com/artists/gary-louris/
October 2019 ~ Woodstock Film Festival Filmmakers at the Silver Sun Residence
Ivana Black and Lea Nayela, producer and cast members of 'The Garden Left Behind (2019).  Dawn Young is a producer and actress, known for The Garden Left Behind (2019), Awkwardly (2018) and Choice (2017).
The story centers around the life of Tina Carrera, a Mexican trans woman, struggling to make a life for herself as an undocumented immigrant in New York City.
AUGUST 2019 ~ CREATIVE CULTURE FILMMAKER RESIDENTS
Leah is a 2017 Sundance Ignite Fellow and documentary filmmaker living in Westchester, NY. Leah was named Variety magazine's "110 Students to Watch in Film and Media" while a student at Ithaca College for her work on the SXSW hit, The Provider and Beyond the Wall. Leah was the inaugural Sally Burns Shenkman Women Filmmaker Fellow at Jacob Burns Film Center where she completed Kitty and Ellen.
Filmmaker Leah Salant's work includes two award winning short documentaries about several remarkable Holocaust survivors which have been shown internationally at numerous Film Festivals, including SXSW, HotDocs and the San Fransisco Jewish FF.
https://www.leahgalant.com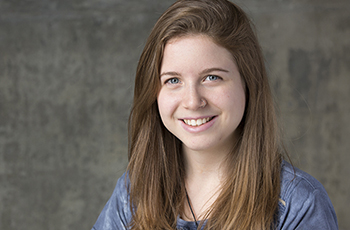 Maya is a mixed Latina filmmaker from Berkeley, California. She is an award- winning director and producer and her work has been featured on NPR's All Things Considered, Latino USA, The Atlantic, National Geographic, Cosmopolitan, The Huffington Post, StyleCaster, and NBC's Nightly News.
Her short documentary, The Provider, was screened internationally and across the U.S., including SXSW, Palm Springs International Short Fest, and the International Youth Film Festival Langesund in Norway. The Provider also won an Emmy at the College Television Awards. Featured in the list "#40WomentoWatch: Incredible trailblazers that completely ruled 2016" by The Tempest, Maya is a 2019 Sundance Ignite Fellow, part of the Sundance Film Institute and was a Valentine and Clark Emerging Artist Fellow at the Jacob Burns Film Center.
Maya's short film Only The Moon/ Solamente La Luna (9m.) is an animated documentary about her father's immigration story from Peru to the U.S., visualizing his dreamlike memories of transformation through the '60s, and what it means to grow old as a Latino immigrant in the age of Trump.
https://www.mayamcueva.com/#/schwane/
Filmmakers' Showcase
On August 10th, we hosted a Filmmakers-in-Residence Showcase with Leah Galant & Maya Cueva at the Silver Sun Residence, featuring a screening of award-winning short films and a work-in-progress presentation by our resident artist filmmakers. Both Leah and Maya have been Sundance Ignite Fellows at the Sundance Film Institute and Creative Culture Fellows at the Jacob Burns Film Center, and their work has been shown at numerous international film festivals. We were delighted to host our Woodstock community to meet the artists and learn more about their films.
July 2019 ~ Secret City Residencies
Laural Meade ~ Laural Meade is an award winning Los Angeles playwright whose work has won The LA Drama Critics Circle Award and more. Her plays have been seen around the US and Europe. For her residency. Laural has been working on a new play with music about the Vaudeville legend, Sophie Tucker, which she performed selections from along with Woodstock musician Marta Waterman on piano.
Leah Coloff ~ Leah Coloff is a cellist, singer/songwriter whose recent show, This Tree, was developed and presented at HERE Arts in SoHo. She's performed her dynamic cello rock songs all over the world and appeared at Carnegie Hall, Galapagos, and more, and is currently onstage in the band of Oklahoma on Broadway! For her residency, Leah's been developing a new song cycle that she'll share.