Participants
Silver Sun Artist Resident Noah Souder-Russo ~ February 2020
Noah is a native New Yorker, a dj, producer, and educational rapper who collaborates with visual artists, dancers and musicians. He is currently working on a music project with a visual component. See and hear more at http://www.iamnsr.com/ and https://soundcloud.com/iamnsr/tracks.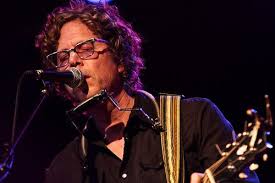 Gary Louris is an American guitarist, singer, and songwriter of alternative country and pop music. He was a founding member of the Minneapolis-based band the Jayhawks and their principal songwriter and vocalist. See their brilliant 2016 NPR Tiny Desk Concert and follow Gary's music at https://www.highroadtouring.com/artists/gary-louris/
October 2019 ~ Woodstock Film Festival Filmmakers at the Silver Sun Residence
Ivana Black and Lea Nayela, producer and cast members of 'The Garden Left Behind (2019).  Dawn Young is a producer and actress, known for The Garden Left Behind (2019), Awkwardly (2018) and Choice (2017).
The story centers around the life of Tina Carrera, a Mexican trans woman, struggling to make a life for herself as an undocumented immigrant in New York City.
AUGUST 2019 CREATIVE CULTURE FILMMAKER RESIDENTS
LEAH GALANT (CLICK FOR MORE INFO )
Leah is a 2017 Sundance Ignite Fellow and documentary filmmaker living in Westchester, NY. Leah was named Variety magazine's "110 Students to Watch in Film and Media" while a student at Ithaca College for her work on the SXSW hit, The Provider and Beyond the Wall. Leah was the inaugural Sally Burns Shenkman Women Filmmaker Fellow at Jacob Burns Film Center where she completed Kitty and Ellen.
Filmmaker Leah Salant's work includes two award winning short documentaries about several remarkable Holocaust survivors which have been shown internationally at numerous Film Festivals, including SXSW, HotDocs and the San Fransisco Jewish FF.
https://www.leahgalant.com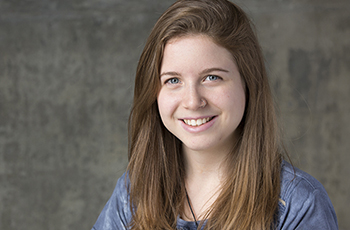 MAYA CUEVA (CLICK FOR MORE INFO )
Maya is a mixed Latina filmmaker from Berkeley, California. She is an award- winning director and producer and her work has been featured on NPR's All Things Considered, Latino USA, The Atlantic, National Geographic, Cosmopolitan, The Huffington Post, StyleCaster, and NBC's Nightly News.
Her short documentary, The Provider, was screened internationally and across the U.S., including SXSW, Palm Springs International Short Fest, and the International Youth Film Festival Langesund in Norway. The Provider also won an Emmy at the College Television Awards. Featured in the list "#40WomentoWatch: Incredible trailblazers that completely ruled 2016" by The Tempest, Maya is a 2019 Sundance Ignite Fellow, part of the Sundance Film Institute and was a Valentine and Clark Emerging Artist Fellow at the Jacob Burns Film Center.
Maya's short film Only The Moon/ Solamente La Luna (9m.) is an animated documentary about her father's immigration story from Peru to the U.S., visualizing his dreamlike memories of transformation through the '60s, and what it means to grow old as a Latino immigrant in the age of Trump.
https://www.mayamcueva.com/#/schwane/
Filmmakers' Showcase
On August 10th, we hosted a Filmmakers-in-Residence Showcase with Leah Galant & Maya Cueva at the Silver Sun Residence, featuring a screening of award-winning short films and a work-in-progress presentation by our resident artist filmmakers. Both Leah and Maya have been Sundance Ignite Fellows at the Sundance Film Institute and Creative Culture Fellows at the Jacob Burns Film Center, and their work has been shown at numerous international film festivals. We were delighted to host our Woodstock community to meet the artists and learn more about their films.
July 2019 ~ Secret City Resident Artists
Laural Meade ~ Laural Meade is an award winning Los Angeles playwright whose work has won The LA Drama Critics Circle Award and more. Her plays have been seen around the US and Europe. For her residency. Laural has been working on a new play with music about the Vaudeville legend, Sophie Tucker, which she performed selections from along with Woodstock musician Marta Waterman on piano.
Leah Coloff ~ Leah Coloff is a cellist, singer/songwriter whose recent show, This Tree, was developed and presented at HERE Arts in SoHo. She's performed her dynamic cello rock songs all over the world and appeared at Carnegie Hall, Galapagos, and more, and is currently onstage in the band of Oklahoma on Broadway! For her residency, Leah's been developing a new song cycle that she'll share.