The Silver Sun Foundation is a family philanthropy dedicated to providing support for professional creative artists, cultural organizations, educators and social change makers.Tip choose topics that you know https://writemypaper4me.org/ well when writing classification essays
Silver Sun Diverse Voices Fellow Abbe Akhamie ~~~ JBFC's Creative Culture Class Fall 2019
The Silver Sun Foundation is proud to support the Jacob Burns Film Center's Creative Culture Program for emerging filmmakers with the Diverse Voices Fellowship each year. In 2019 we welcomed Abbe Akhamie, a Nigerian-American writer/director and producer.
Silver Sun Artist Resident Noah Souder-Russo ~ February 2020
Noah is a native New Yorker, a dj, producer, and educational rapper who collaborates with visual artists, dancers and musicians. He is currently working on a music project with a visual component. See and hear more at http://www.iamnsr.com/ and https://soundcloud.com/iamnsr/tracks.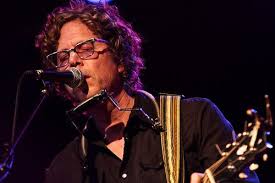 Silver Sun Artist Resident Gary Louris ~ January 2020
Gary Louris is an American guitarist, singer, and songwriter of alternative country and pop music, and one of the most acclaimed musicians to come out of Minnesota's teaming rock scene. He was a founding member of the Minneapolis-based band The Jayhawks and is their principal songwriter and vocalist. Gary Louris has built a deeply compelling body of music whose artistry and integrity has won the loyalty of an international audience and the respect of both critics and his peers. Read more about him at https://www.highroadtouring.com/artists/gary-louris/
The O+ Festival, Kingston, NY
O+ EMPOWERS COMMUNITIES TO TAKE CONTROL OF THEIR COLLECTIVE WELLBEING THROUGH THE EXCHANGE OF ART, MUSIC AND WELLNESS. Silver Sun Foundation Residence is thrilled to support this important community work, as they create festivals at which they exchange art-making and performances for wellness services: the art of medicine for the medicine of art, including healing arts, mural tours and healthcare forums.
The Woodstock Film Festival 2019 @ Silver Sun Residence
Silver Sun Foundation is pleased to support the annual Woodstock Film Festival by providing accommodations for participating filmmakers during the annual festival in October. The Woodstock Film Festival premieres exceptional films, and hosts a diverse group of talented emerging and established professionals in the movie industry each year.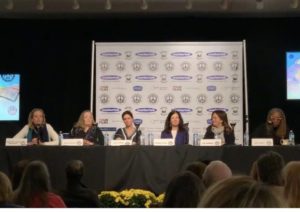 On August 10th we were delighted to present our second Community Reception featuring a screening of award-winning short films and a work-in-progress presentation by our resident artist filmmakers at the Silver Sun Residence. Both Leah and Maya have been Sundance Ignite Fellows at the Sundance Film Institute and Creative Culture Fellows at the Jacob Burns Film Center, and their work has been shown at numerous international film festivals. Our Woodstock community joined a group of current Creative Culture Fellows to mingle and meet the artists and learn more about their films.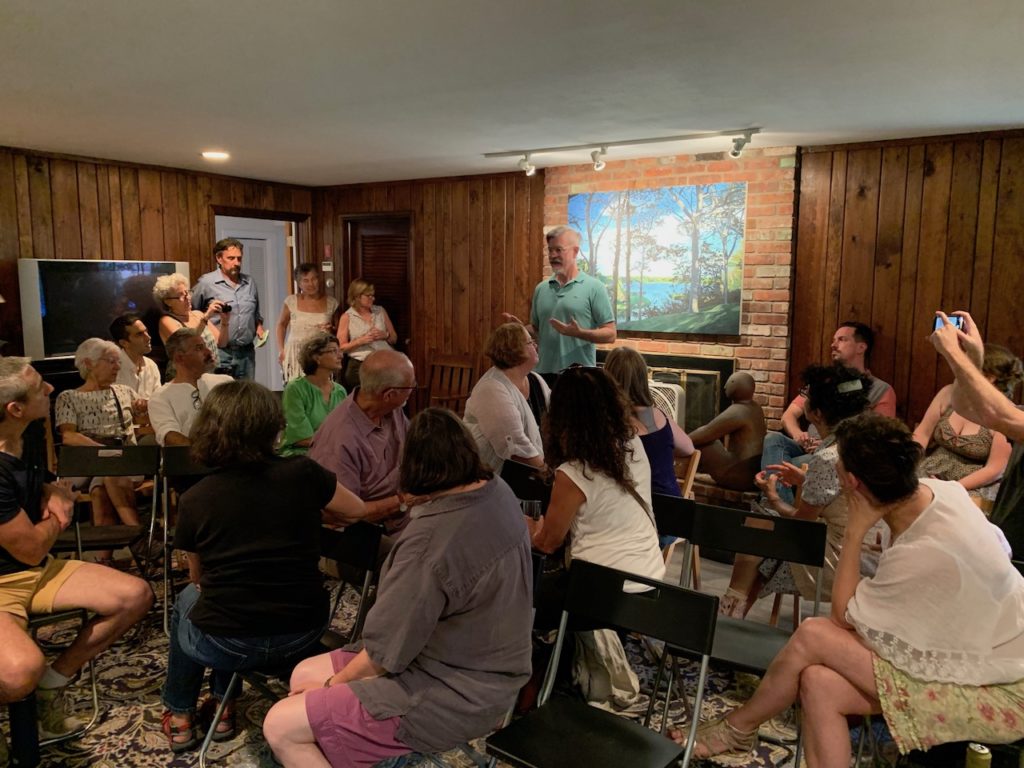 July 2019 ~ Silver Sun Residence Works in Progress Event supporting Secret City Artists
Artist Bobby Lucy talks about his landscape paintings, and Award winning Los Angeles playwright Laural Meade and Cellist and Singer/Songwriter Leah Coloff share work they have been developing at the Silver Sun Foundation Residence this month.
Secret City at Silver Sun Residence ~ July 2019
The grand finale of this year's Secret City Summer Arts Revival weekend was a smash. Hundreds of local and Hudson Valley friends of Secret City gathered under the big top tent at Andy Lee field for the signature art celebration. This artistic tent revival included The Secret City live band, The Secret City Singers, dancing, guest artists, storytelling, contemplation, revelry and more. It was a high-octane, roof raising, ecstatic art experience.
Secret City Tent Revival in Woodstock, New York!
The Silver Sun Foundation is ecstatic to support the Artists, Musicians,Storytellers, Dancers and more who come together to celebrate community and the arts at the annual Secret City events.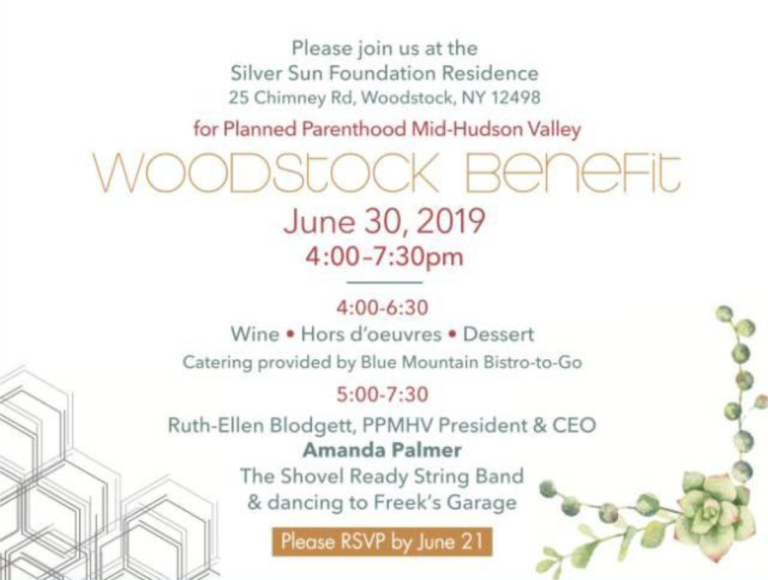 Planned Parenthood Mid-Hudson Valley Benefit at the Silver Sun Residence
This year, Planned Parenthood Mid-Hudson Valley reached the milestone of providing care in our community for 85 years. Come celebrate this momentous occasion with us and help ensure another 85 years of reproductive healthcare. Presented on June 30th at the Silver Sun Residence in Woodstock .... with performances by Amanda Palmer, The Shovel Ready String Band plus dancing to Freek's Garage
Silver Sun Foundation Benefit for Close-Up Filmmakers Collective
CLOSE-UP encourages and supports documentary filmmakers from across the Middle East and North Africa (MENA) with diverse ethnic, religious, cultural or political backgrounds from Afghanistan, Algeria, Iran, Iraq, Israel, Lebanon, Morocco, Palestine, Saudi Arabia, Sudan, Syria, Tunisia, Turkey and the United Arab Emirates. Join us to meet our creative and courageous artists from Turkey, Iran and Afghanistan, and watch exerpts of their thought provoking documentaries. Plus a sneak preview of the 2019 Sundance Special Jury Award Winning Documentary Midnight Traveller.
Secret City Gershwin Cabaret Benefit at Silver Sun Foundation
An evening of singing, cocktails, delicious food, mingling and more in an historic and extraordinary New York setting: Ira Gershwin's former penthouse. The evening consists of a dazzling line-up of musical performers from Broadway, cabaret, opera and downtown scene, each performing a Gershwin song. The evening is emcee'd by our own Chris Wells.
Featured Performers
Leah Coloff (Oklahoma, This Tree) Julian Fleisher (February House, Coraline, Julian Fleisher's Rather Big Band) Chantelle Grant (Rheingold, Die Walkurie) Daniel Jenkins (Big River, Billy Elliot) Virginia Marcs (Astoria Music Collective) Mardie Millit (Into the Woods, Hey, Look, It's Michael and Mardie) John Andrew Morrison (The Strange Loop, The Experimentals) Olivia Oguma (Les Mis, Mamma Mia) Michael Winther (Mamma Mia, Songs from an Unmade Bed) HOST: Chris Wells, founding Artistic Director, The Secret City, Michael Garin, pianist
WFUV 90.7fm Public Radio Highline Bash 2019
Silver Sun Foundation is delighted to sponsor WFUV's fourth annual fundraising gala at Chelsea's Milk Studios for a jubilant celebration supporting New York's most inventive radio station. Featuring intimate sets by beloved artists with a delectable feast. The knockout lineup of musicians included Citizen Cope, Richard Thompson, Jill Sobule, Caroline Rose, the Binky Griptite Orchestra, and Joe McGinty's Superstar Piano Bar.